About this Event
¿Que lograras con esta certificacion?
Aprenderás la metodología de Points of You® para aplicarla de manera individual y/o grupal. Conocer dinámicas a medida para la formación y desarrollo de personas y equipos. Sumar nuevas y creativas herramientas para facilitar tus talleres. Ampliar tu capacidad de observación.Desarrollar la práctica de escucha y conversación eficaz. Potenciar tu creatividad en el desarrollo de soluciones. Iniciar en la Academia Points of You® con el primer nivel. Ser parte de una comunidad colaborativa internacional.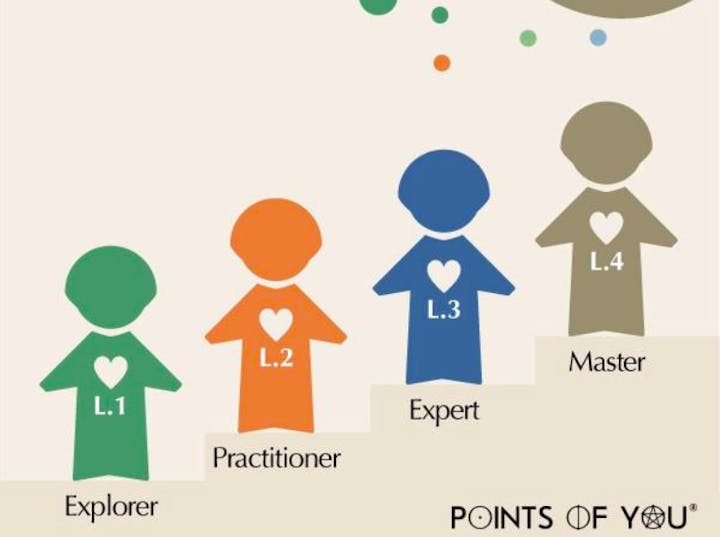 Academia Points of You®
La Points of You® Academy tiene 4 niveles de conocimiento. Después de haber cumplido cada nivel reciben un título certificado.
Los Practitioners, Experts y Masters son los componentes básicos de nuestra tribu inspiradora. Cada uno de los títulos juega un papel diferente en nuestra comunidad de corazones abiertos.
A medida que asciende en la escala de niveles de certificación de la Academia Points of You® nuevas oportunidades de negocio estarán disponibles y nuevas aventuras llegarán!

El Potencial de una foto:
Crea una comunicación no verbal y ayuda a superar mecanismos de defensas. Da paso al conocimiento de diferentes partes del yo.Fortalece el sentido de confianza del encuentro con el mundo. Crea una conexión con la acumulación de emociones, recuerdos, consciente y no conscientes

Los kits de juegos de Points of You®, ofrecen la oportunidad de explorar profundamente, sin confrontamientos, temas significativos de una manera divertida, única y poderosa. Son juegos colaborativos, no hay ganadores ni perdedores, solo espacios integrativos para desarrollar un enfoque creativo y descubrir nuevos puntos de vista.

¿Cuando usar Points of You®?
Sesiones uno a uno, en pequeños grupos y con grandes audiencias de cientos de personas. Trabajo en equipo, desarrollo de liderazgo, resolución de conflictos, feedback, comunicación, reclutamiento, ice breakers, talleres, clases, entre otras. Y si quieres vivir una experiencia de autoconocimiento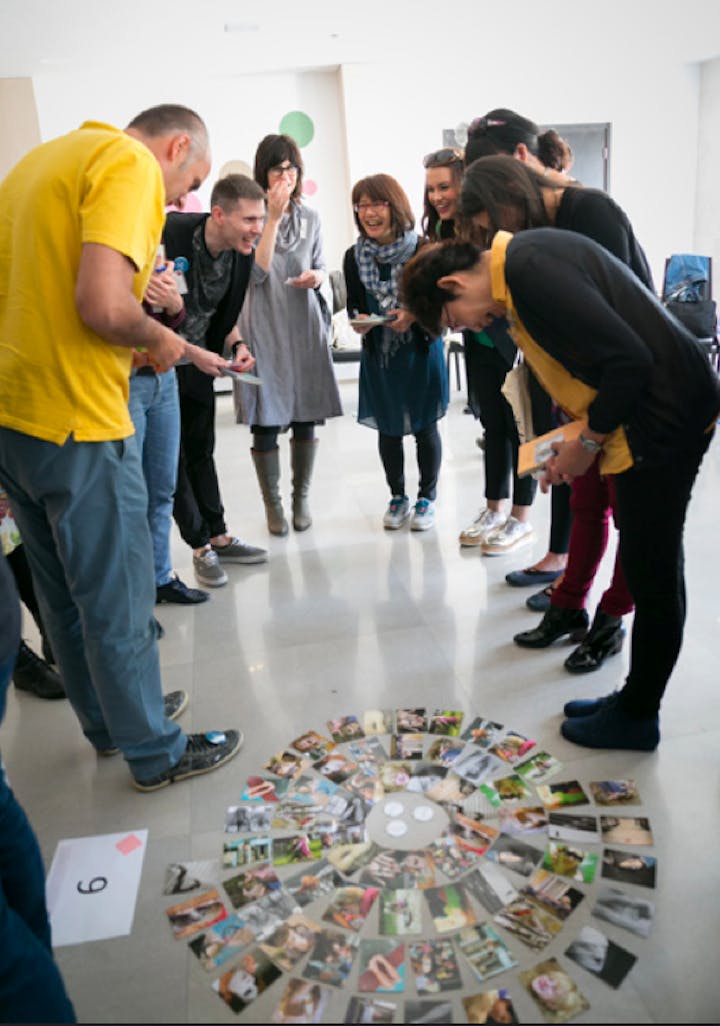 ¿Para quién es esta certificacion?
Ejecutivos, Lideres de equipo, colaboradores, gerentes de recursos humanos, reclutadores.Coaches, psicólogos, terapeutas, capacitadores, docentes, conferencistas. Y para cualquier persona que quiere conocerse a si misma de una manera ludica y poderosa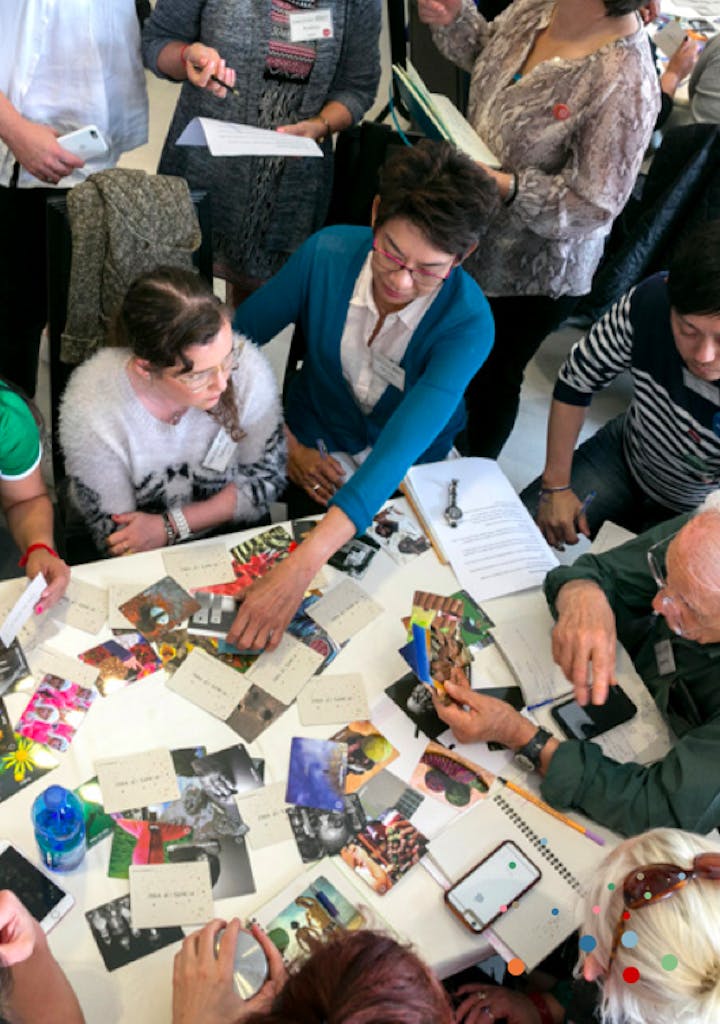 ¿Que es Points of You®?
Es una empresa líder en el campo de la formación para el desarrollo profesional y empresarial, con herramientas innovadoras para coaching, terapia y crecimiento personal. Fundada en 2006, hoy Points of You® está en más de 147 países y se ha traducido a 20 diferentes idiomas. 50.000 personas han participado en talleres con POY. 500 entrenadores certificados en el mundo. Empresas como Google, la NASA, IKEA, L´Oreal y Cirque du Soleil ya las usan.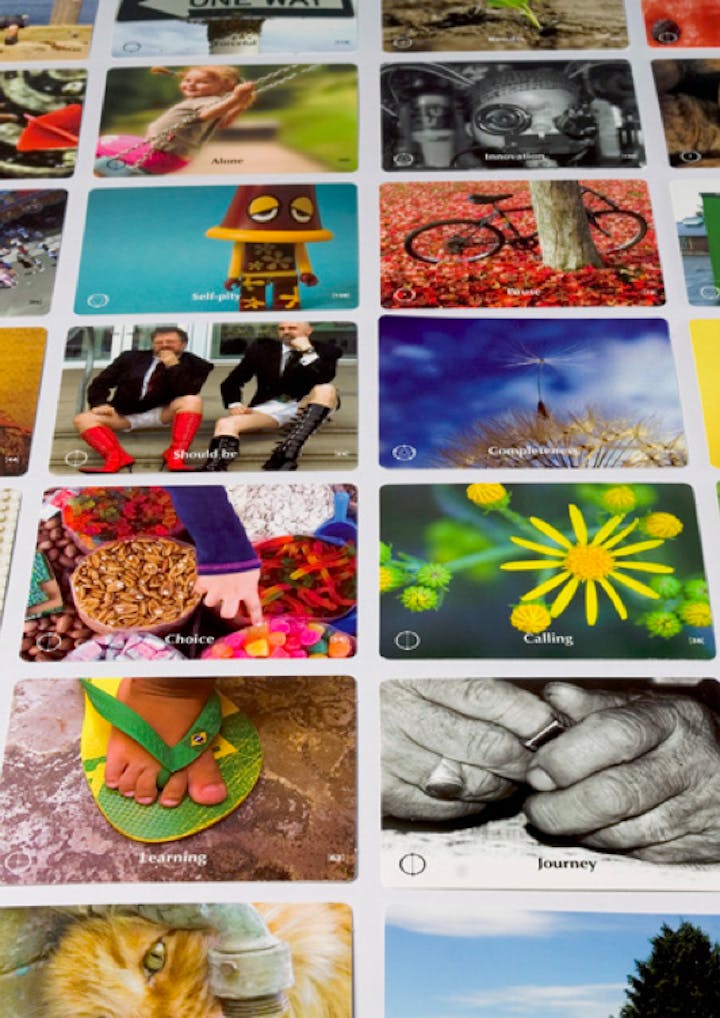 ¿Que incluye?
Diploma Hello Points of You®( nivel 1 de la academia), Acreditación ICF por 5,5 core competency y 0,5 resource development units. 6 horas totalemte prácticas y vivenciales.1 Kit Punctum en español, 1 Kit The Coaching game en español, 1 guía práctica, 2 coffebreaks, Almuerzo. Ser parte de la comunidad internacional Points of You®