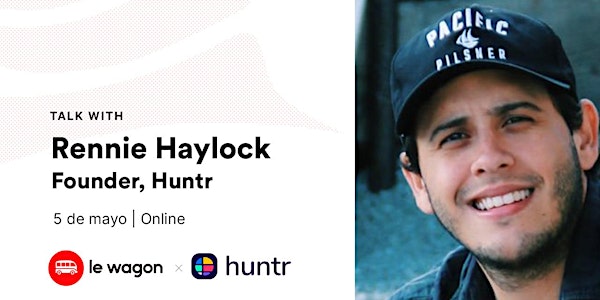 Le Wagon Talk con Huntr: La empresa que revoluciona la búsqueda de empleo
Huntr: The company that revolutionized job search
About this event
In this Le Wagon Talk, we are going to meet Rennie Haylock, the founder of Huntr.
He will tell us how he started his entrepreneurship, how they are helping lots of Coders to found job and how they're growing as a company.
[The talk is going to be in English].
Looking forward to see you!