Este evento ha finalizado.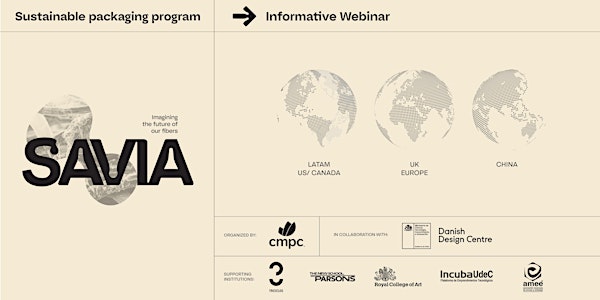 Informative SAVIA Webinar US/Canada
SAVIA informative Webinars
Fecha y hora
mié., 21 de jul. de 2021 14:00 - 14:30 -04
Acerca de este evento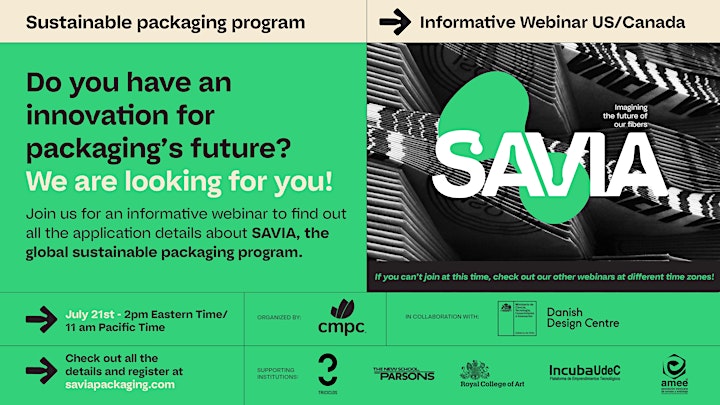 Do you have an innovation for packaging's future? We are looking for you!
Join us for an informative webinar hosted by the Royal College of Art and the Danish Design Center, to find out all the details about SAVIA, the sustainable packaging program organized by CMPC, a leading global company in the production and marketing of wood, pulp, packaging and paper products, in collaboration with the Ministry of Science of the Government of Chile and the Danish Design Centre.
21nd of July, 2pm Eastern Time/ 11 am Pacific Time
If you can't join at this time, check out our other webinars at different time zones!
Check www.saviapackaging.com for more information.